Smart Editor™
Code-Free Website Optimization
Optimize your website page-by-page with the powerful SmartEditor™. Simple drag-and-drop page building makes website optimization easy.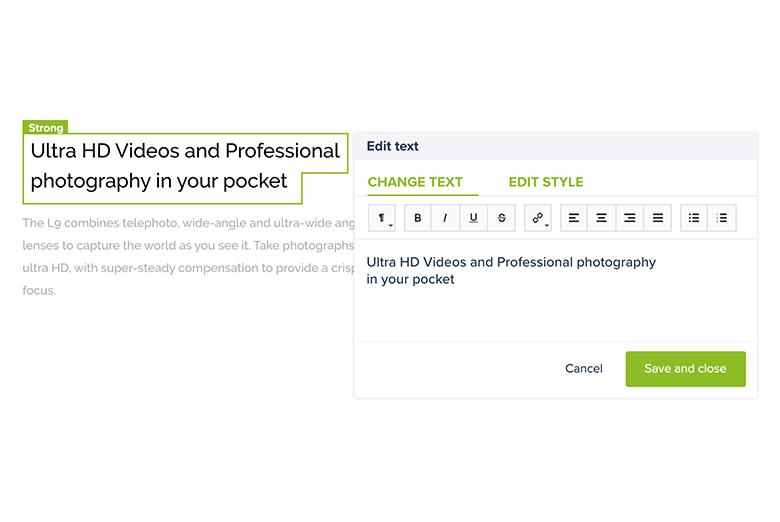 Create different page versions in seconds
Our SmartEditor™ makes website optimization easy, so you never have to wait for your developer to launch an A/B test.
Quickly create new versions of your page by changing any elements:
Value Proposition
CTA Buttons
Colours
Product Images
Text
Banners
Pop-ups
Offerings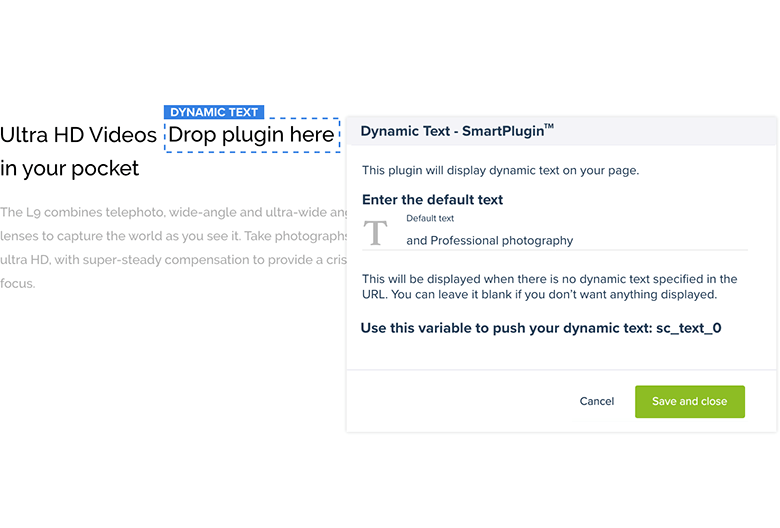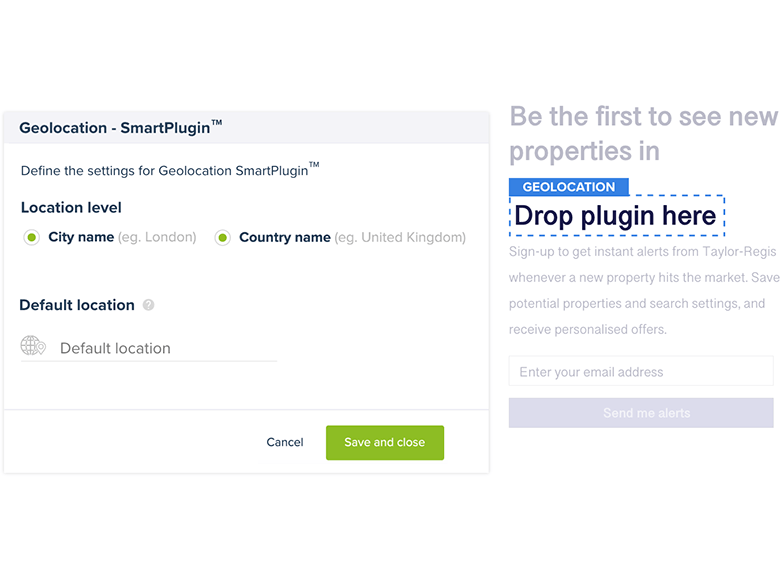 Use drag-and-drop Dynamic Features
Our platform includes SmartPlugins™ to personnalize your customer experience with a simple drag-and-drop.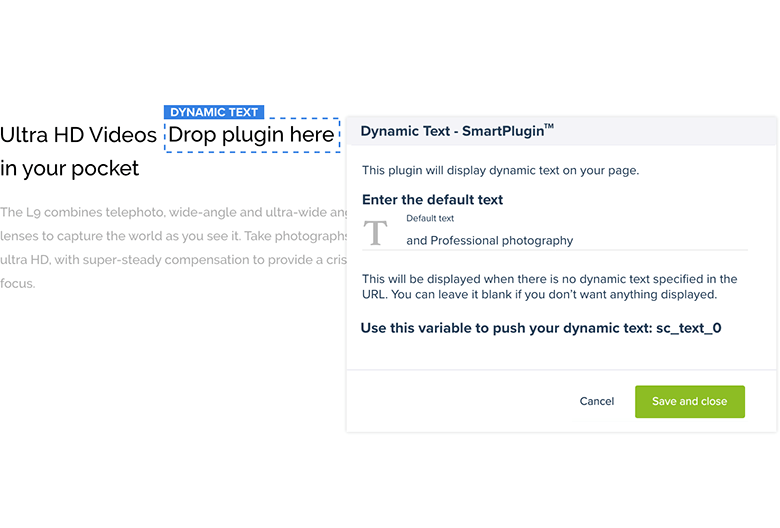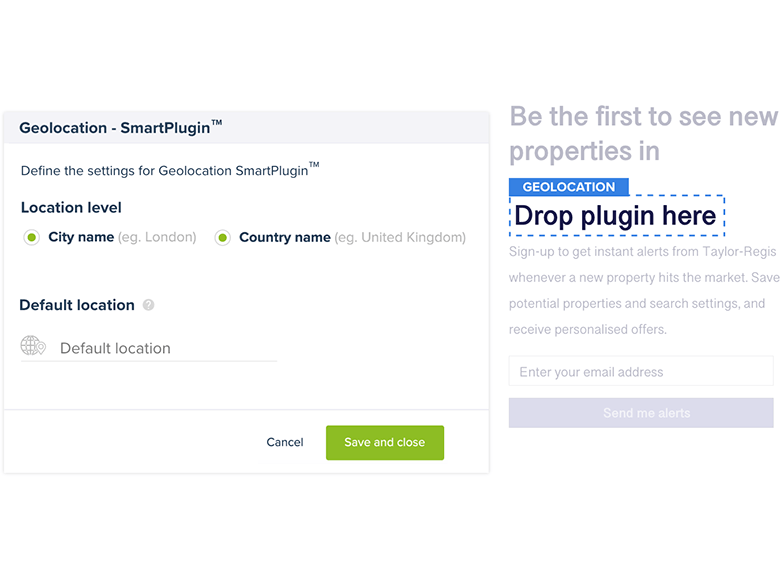 With Dynamic Text, you can show different headlines depending on who your visitor is. 
Geolocation allows you to personnalize your content with your visitor's location. 
Test a new version of your website
Our CRO experts are always available through live chat to assist you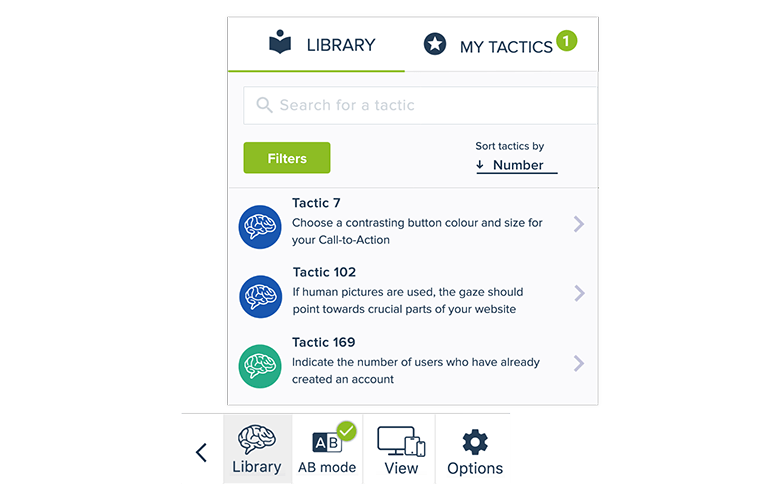 Browse 150+ A/B Testing Ideas
Our SmartEditor™ includes a library of over 150 different A/B testing ideas, so you get started quickly and never run out of hypothesis to test.
More than simple A/B testing ideas, these are optimization tactics – backed by consumer psychology – tailored to your specific industry and the page you are optimizing, giving you expert tips you can really use.
Website Optimization With The SmartEditor™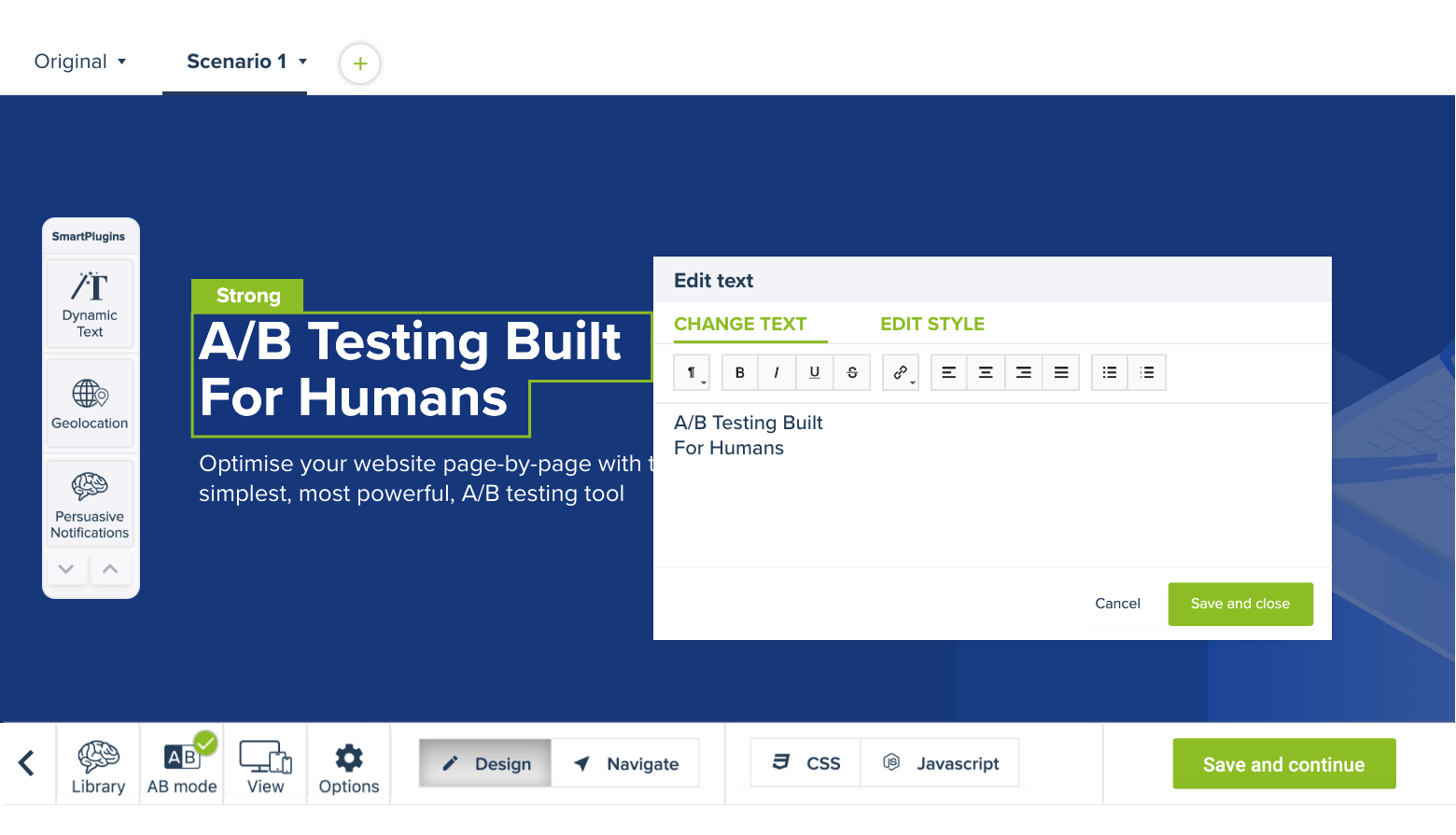 The Convertize SmartEditor™ is a visual editor for A/B Testing that makes optimization easy and intuitive. That means you spend less time setting up your experiments and more time doing what you love.
Change images, headlines and CTA buttons in seconds
Collaborate on your website content with your whole team
Personalise your website and add geolocation with no coding
Join happy teams an agencies already using Convertize

Ready to launch your first A/B test?
Convertize CRO experts are available to help you throughout your free trial