Home
Offer a persuasive customer experience
Our optimisation platform is based on consumer psychology,
enabling you to sell more, faster.
They are talking about us





We believe that Consumer Psychology is the key
to enhancing customer experience
Philippe AIMÉ - CEO of Convertize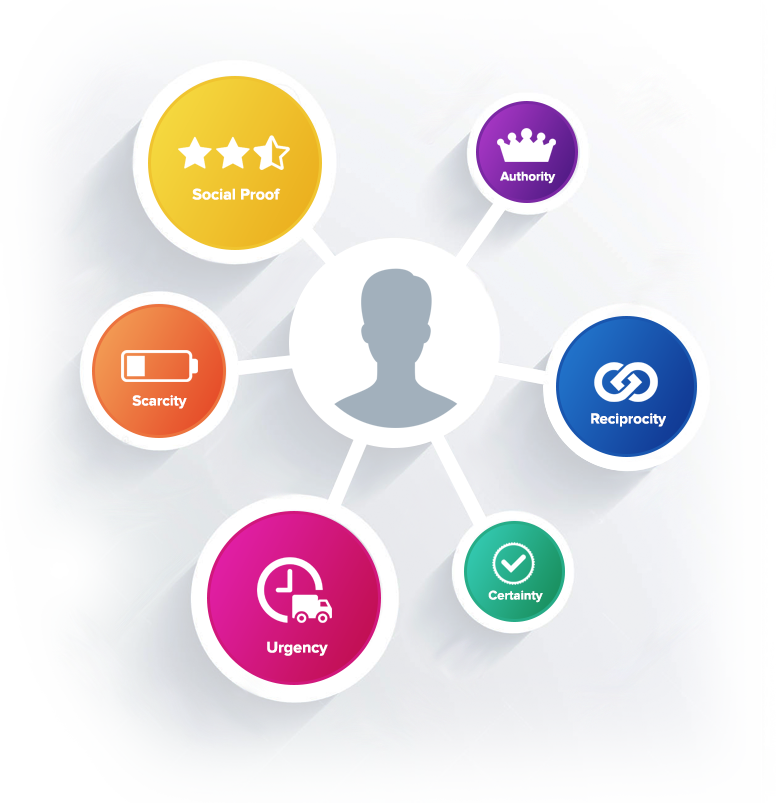 What our customers are saying
I wanted to register with Optimizely but a colleague of mine found Convertize instead. I loved that the software was available in French - while I understand English, it's easier in French especially with technical terms!

As I'm involved in neuro-related business I'm really happy to have dound a nauromarketing-based optimisation soliution. It was quickly obvious that Convertize was what I needed!
I've used Unbounce and Optimize press and I'm really impressed with where you guys are going with this.

Optimizely should also be worried. You guys have an awesome product here.
I particularly like the fact that Convertize is developed by people from a marketing background who understand the problems rather just from a software background.

The psychology-based persuasion suggestions were very compelling, and being a non-profit I always prefer suppliers who recognise the financial pressures and offer a discount.
I primarily use Convertize for its A/B testing functions, across difference scenarios. What I particularly like is how easy it is to set up an experiment, and the visual representation of the results.

They are crystal clear. Forecasting how long the A/B tests should last for is useful too. I am recommending this platform to every friend who ask me for a solution like this one.
Increase the profitability of your campaigns
By improving your pages with Convertize you can increase subscriptions and sales as well as increasing the profitability of campaigns on Adwords, Facebook and Outbrain.
With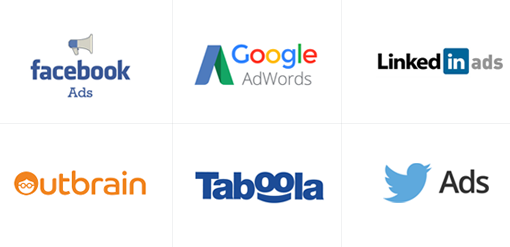 CAMPAIGN'S PROFITABILITY
Advanced Features For Incredible Conversions
You are in perfect control of what you launch with Convertize

A/B testing
Boost your conversion rate by A/B testing different scenarios

Adjustable Timing
You have complete control over the timing of your changes

Targeting Options
Target a specific audience with unique content to meet their needs

Real-time Analytics
See in real time which scenario yields the best results
Convertize integrates with the tools you're already using.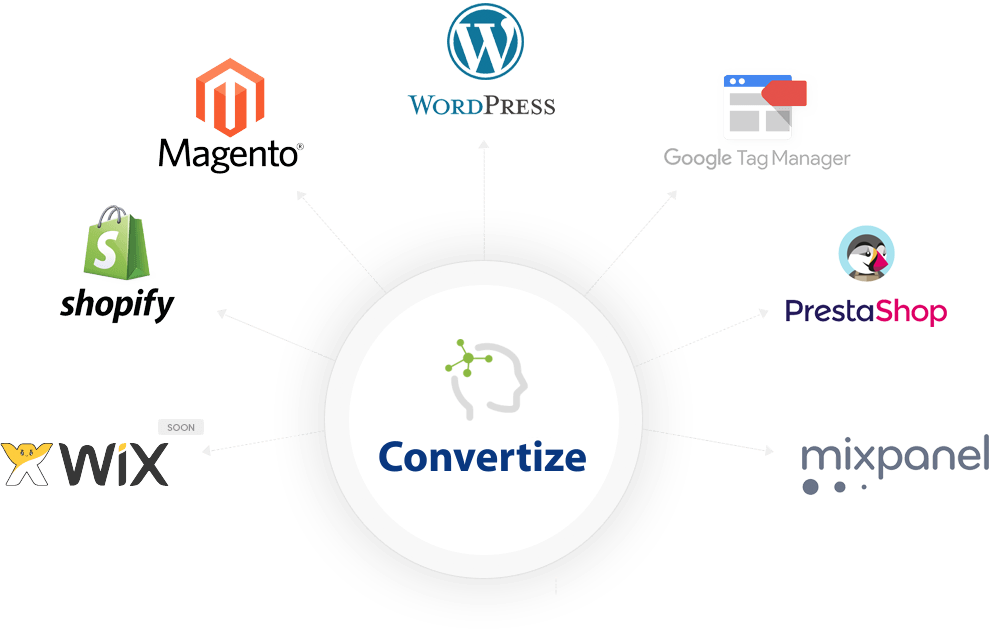 They are talking about us

We want to make Consumer Psychology easily accessible to every online business.
With Convertize, we offer a solution that can improve the profitability of any online marketing campaign.
Analytics tools tell you what visitors have done, but they don't tell you what's missing to convince them to sign up or buy on your website. Read more
Building and testing optimisation hypotheses can be long and complicated work. A/B testing tools often produce complicated data that only statisticians or mathematicians can understand and effectively analyse. Also, these tools increase the risks taken by marketing teams when using incorrect settings or choosing random hypotheses.
Creating Convertize, we have spent a lot of time simplifying things so that marketing teams can grow their revenues more quickly - by directly applying the best persuasion tactics on every page of their website.
For every single tactic, we have analysed and documented the scientific research and consumer psychology behind it. We have also identified the best websites that use these tactics successfully on a daily basis.
Convertize is a unique and ideal solution that compliments any branding or acquisition campaign on networks such as Adwords, Facebook or Outbrain.

Philippe AIME - CEO of Convertize