Geolocation Plugin
Get More-Per-Click
With Geolocation
The Geolocation Plugin allows you to target your visitor's location automatically. Personalizing your landing pages increases your conversion rate and allows you to use Geo-customized PPC adverts.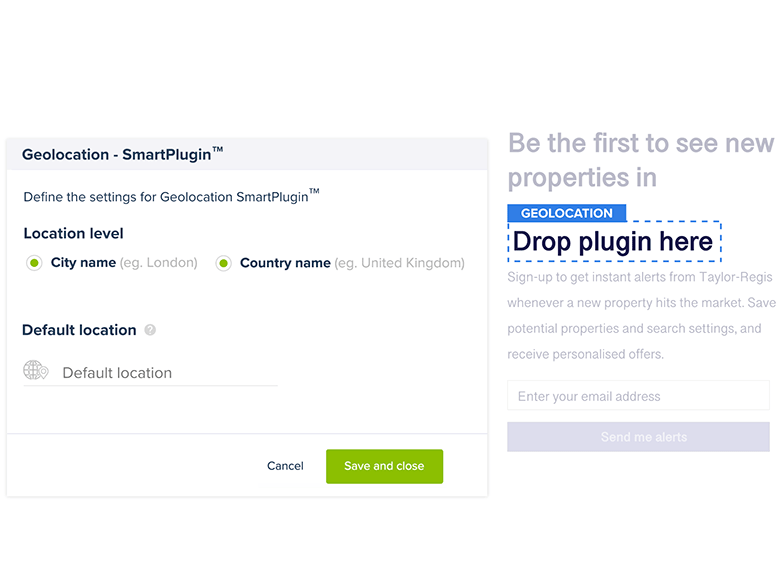 Geolocation Plugin
Reduce Your CPA With Geo-Targetted Pages
Using Geo-customized PPC adverts with the Google Ad Customizer or Facebook location targeting allows you to show your visitor's location in your ads. The Convertize Geolocation Plugin lets you add the same detail to your landing pages.
Increase your conversion rate by providing local, personalized content
Reduce your CPC by attracting more clicks and lowering your bounce rate
Reduce your CPA (acquisition cost) with cheaper ads and more conversions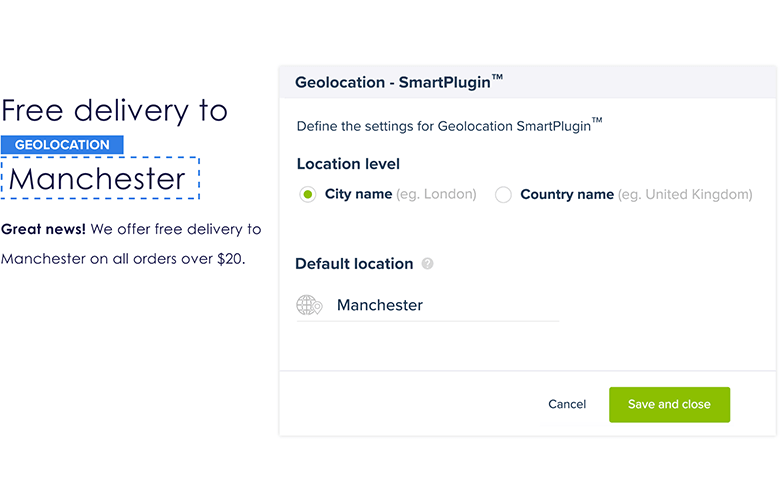 Geolocation Plugin
Target Local Business For Dropshipping
Dropshipping and Dark Store business models have to offer a great (ideally free) delivery service as part of each order.
The Geolocation Plugin allows you to display your visitor's city and country, so they feel confident about your delivery service.
Optimize Your Dynamic Text

With A/B Testing
Because Convertize combines super-fast A/B testing platform with the Geolocation Plugin,

it's easy for you to test and measure the impact of your geo-targeted content. That means

you can optimize your landing pages to get the highest ROI from pay-per-click campaigns.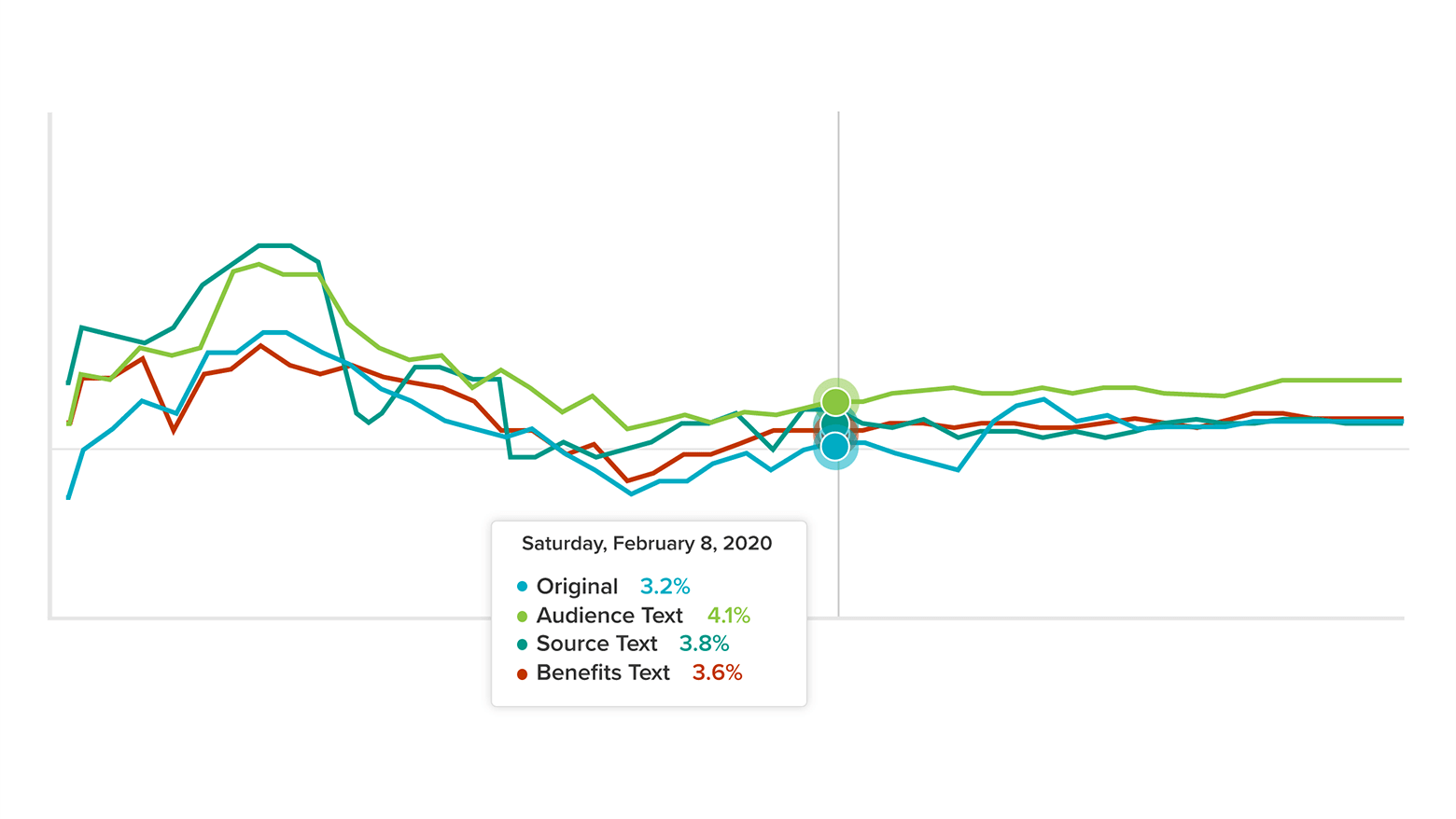 Join happy teams and agencies already using Convertize

Ready to launch your first A/B test?
Convertize CRO experts are available to help you throughout your free trial