Hybrid Statistics™
A/B Test Statistical Significance, Re-Invented
Our Hybrid Statistics Engine combines Bayesian and Frequentist methods, calculating statistical significance with more speed and accuracy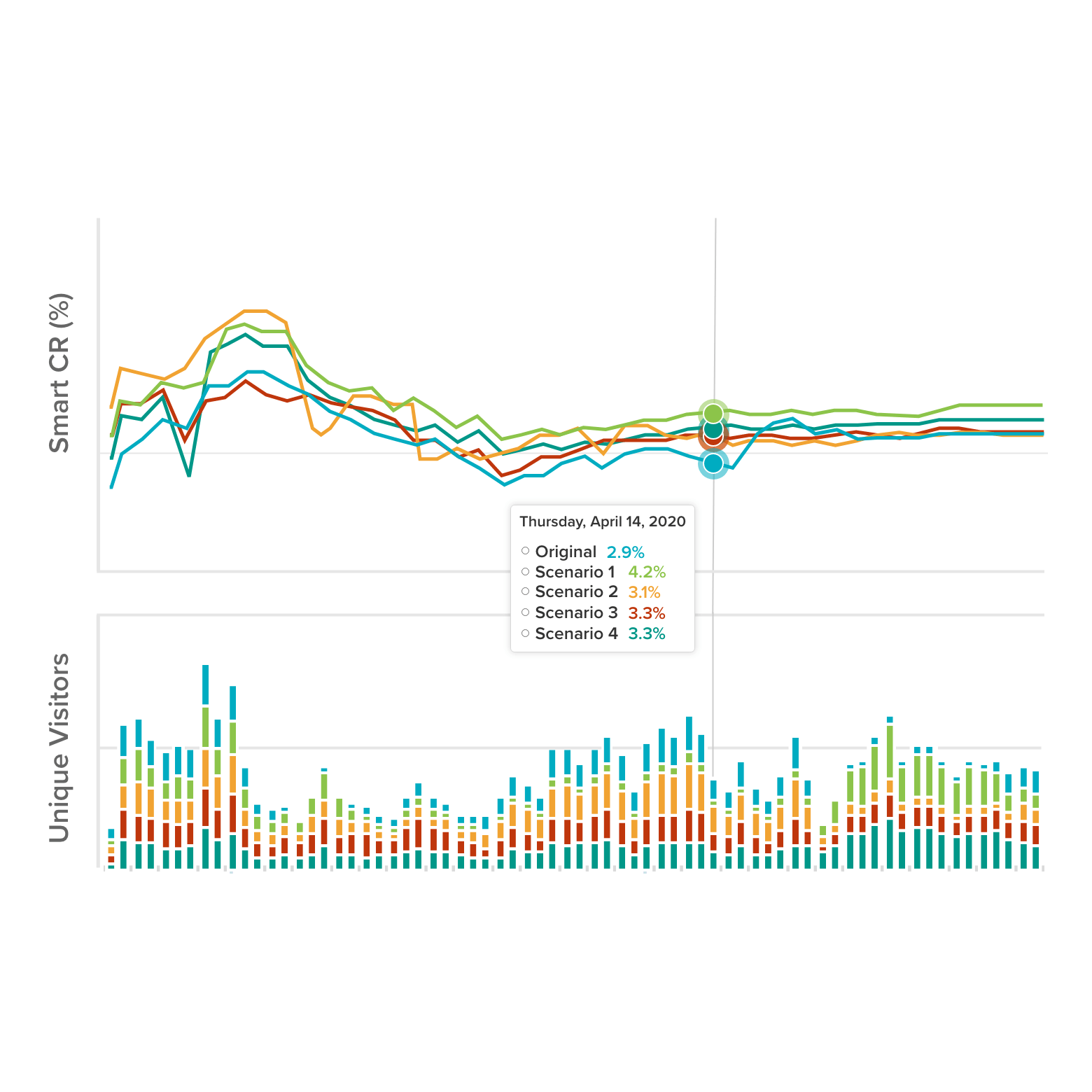 A/B Test Statistics, without the Hassle
Anyone running an A/B test wants to know two things: 1) when will my A/B test be complete? 2) can I trust my results 
There are two types of A/B testing statistics: Frequentist and Bayesian, but our Data Scientists found that both methods have their flaws, so they invented a Hybrid Approach that combines the best of both.
We then translated the output into metrics that anyone can understand:
Smart CR% – a ponderated conversion rate, that gives more weight to recent conversions
Confidence level – how many times (out of 100) the same test would produce the same results
Duration estimate – how many days until the test is statistically significant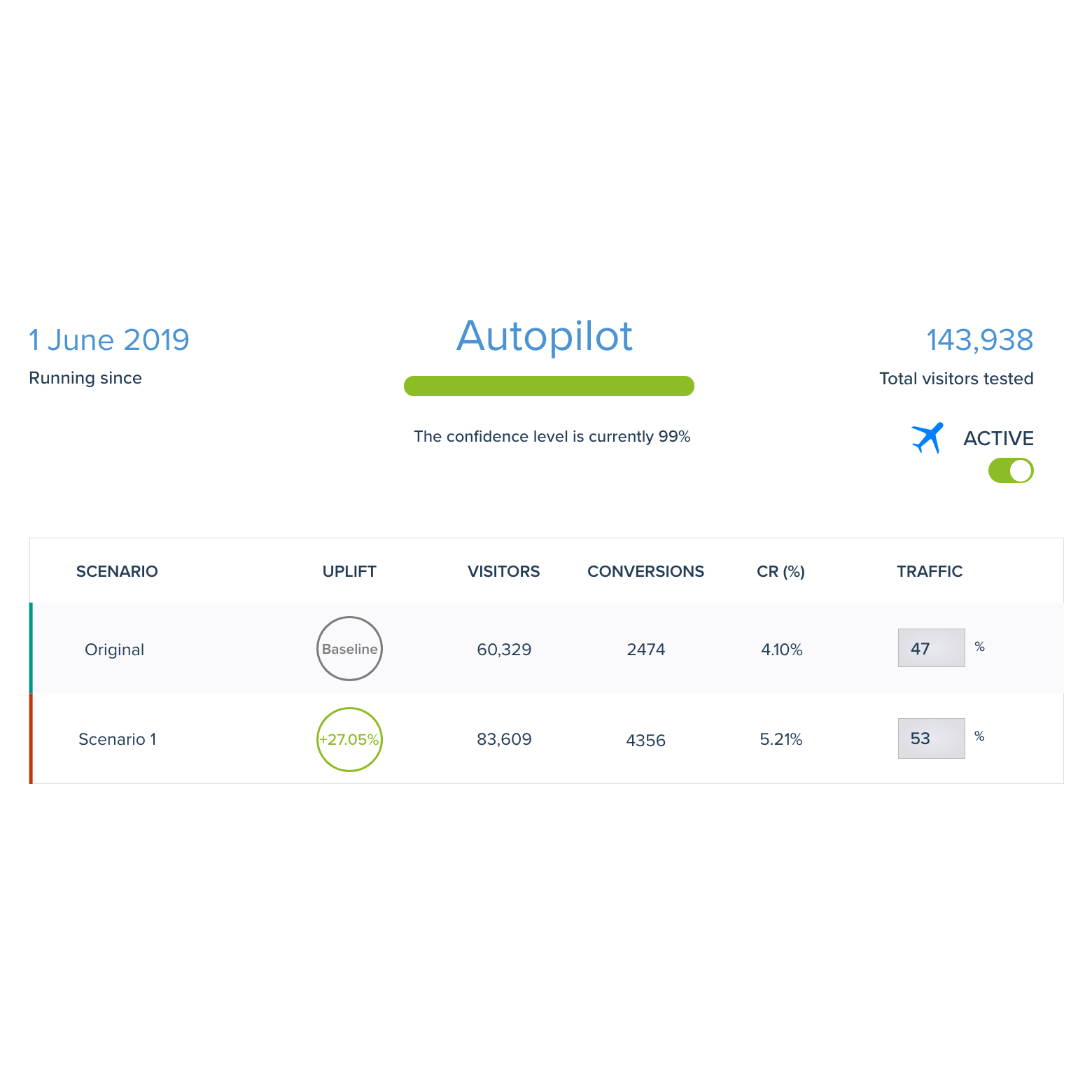 Test Ideas, Trust Numbers
Using the Hybrid Approach to A/B testing statistics, Convertize tells you when your data has captured a real increase in conversion rate.
The Statistical Significance Calculator incorporates more parameters than most A/B testing tools, preventing false positives and giving you the most accurate results:
Avoid false positives
Never waste traffic
See how long a test will run
For more information about A/B testing statistics, explore our step-by-step guide.
How Convertize Makes A/B Testing Statistics Easy
Convertize incorporates Frequentist and Bayesian statistics, providing fast results that you can trust. 
Smart CR% responds to changes in customer behaviour
The Hybrid Statistics gives faster and more accurate results
Automatic statistics make it easy to follow your Smart CR%, Uplift and statistical significance
Our CRO Experts are available by Live Chat to help you interpret your data
Join happy teams and agencies already using Convertize

Ready to launch your first A/B test?
Our CRO experts are always available through live chat to assist you