Dynamic text Plugin
Optimize Landing Pages
With Dynamic Text
Use dynamic text to create a personalised experience and get more sales from your traffic. Spend less on Google or Facebook ads and reduce your CPA (acquisition cost).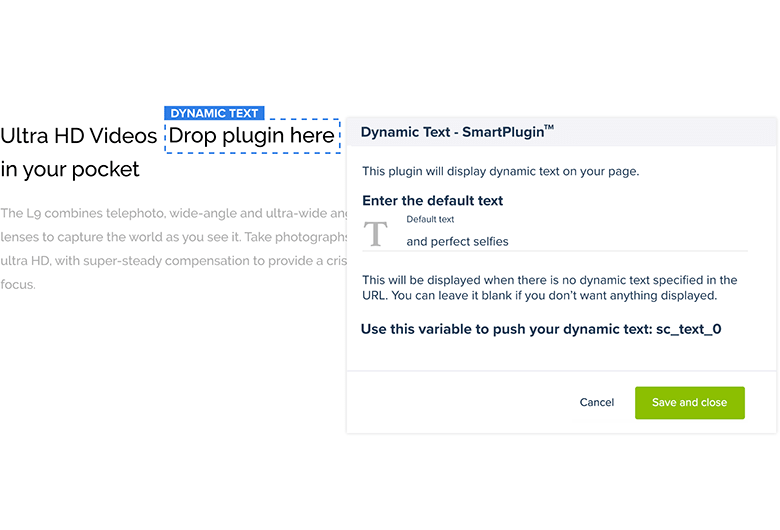 Dynamic Text Plugin
Match Your Page

To Your Traffic
The Dynamic Text Plugin changes your headlines, CTA buttons and text automatically, depending on your traffic source.
By customising your backlinks with Dynamic triggers, you can provide specific content for each acquisition channel.
Increase your conversion rate by providing personalized content
Rank higher with fewer bounces by making your headlines more specific
Reduce your CPA (acquisition cost) by adding helpful details to key pages
Why Does "Message-Match" Matter?
Tailoring your landing pages to your audience and creating more specific content improves your conversion rate. Companies that increase the number of landing pages they use from 10 to 15 see a 55% in lead generation.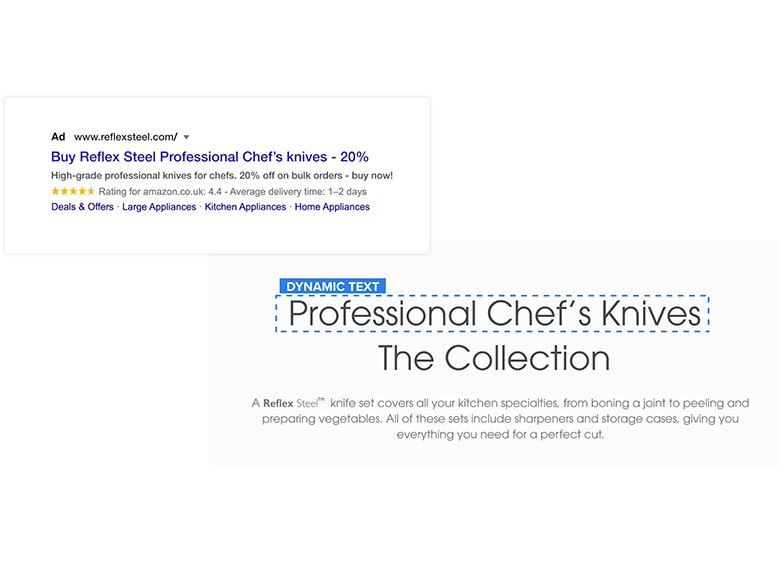 Dynamic Text Plugin
Add Dynamic Titles

To Landing Pages
Your landing page's title only has a few seconds to persuade your visitors to stay on the page. In those seconds, you need to show them:
They clicked on the right link
You have something to offer them
Your offer is concrete and credible
Dynamic text lets you match your landing pages to your ads, tailor offers to the reader and include more specific details.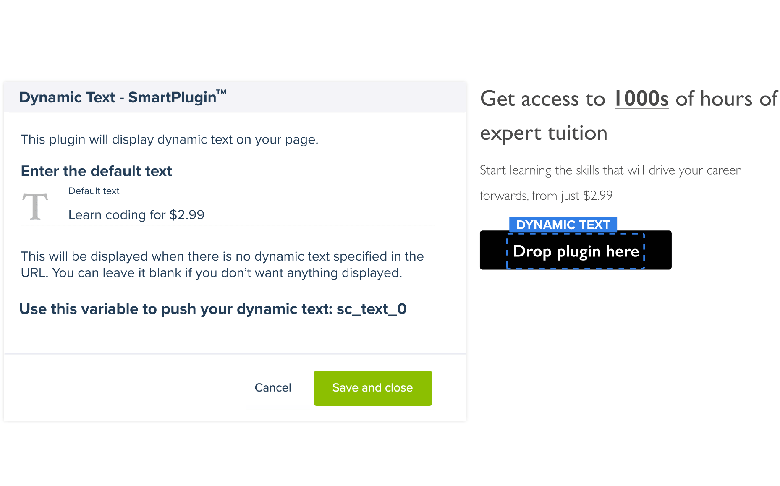 Dynamic Text Plugin
Increase CTR By 300% With Dynamic Buttons
Convertize users have seen increases of up to 300% in the click-through-rate of sign-up buttons, using simple A/B tests.
The Dynamic Text plugin allows you to make your CTA buttons specific to your ads and landing page titles.
Optimize Your Dynamic Text

With A/B Testing
Using CRO tools like Dynamic Text and A/B testing your content increases your

ROI from ppc campaigns by 223%.
However, very few marketers combine A/B tests and Dynamic Content.

Why? Because it's difficult.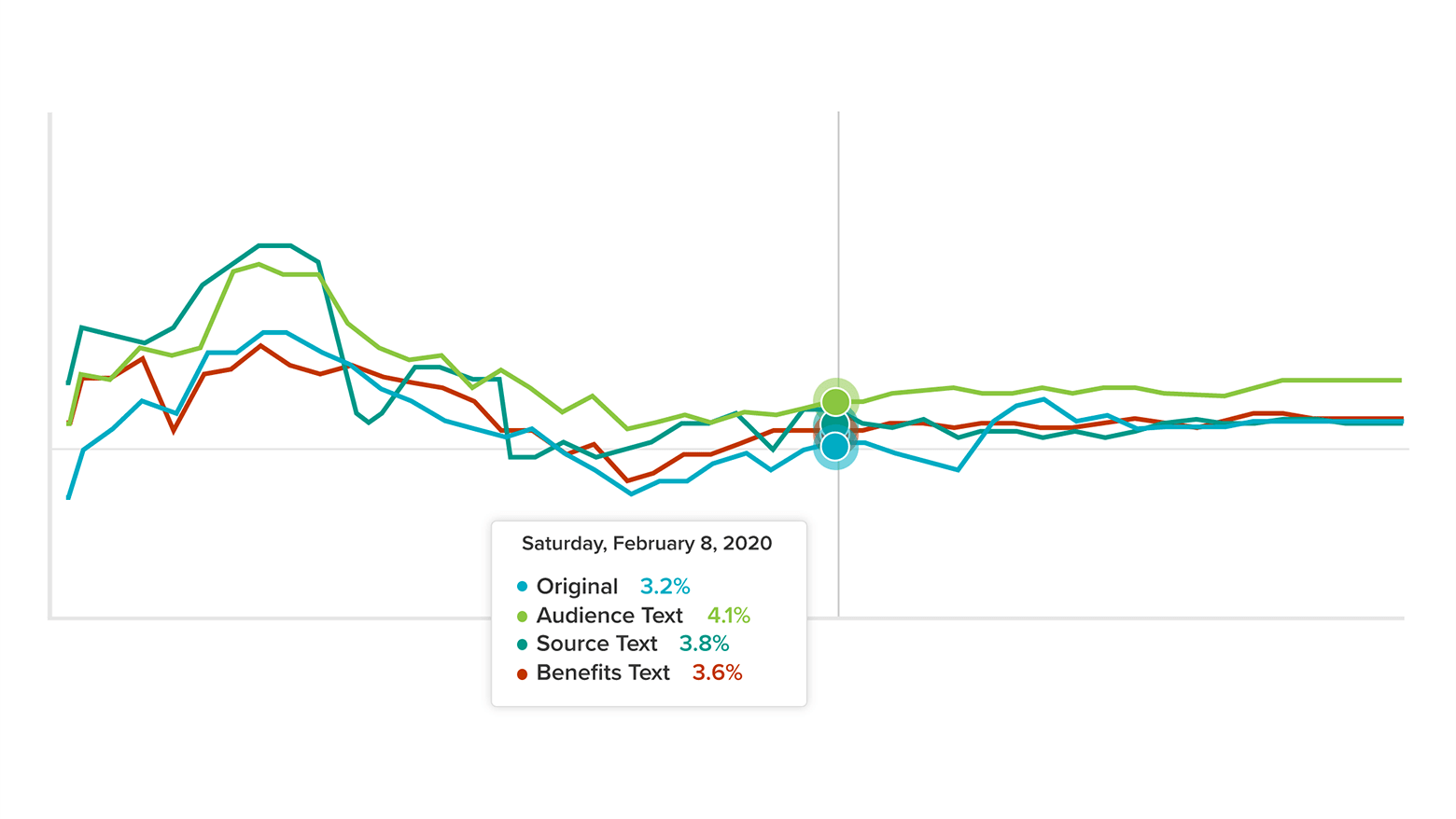 By combining a super-fast A/B testing platform with a the Dynamic Text Plugin,

Convertize makes it easy for you to test pages with/without dynamic titles, text

and buttons. That means you get the largest possible ROI from pay-per-click

campaigns.
Join happy teams and agencies already using Convertize

Ready to launch your first A/B test?
Convertize CRO experts are available to help you throughout your free trial