Lightning Mode
Avoid Flickering Effect
Whilst A/B Testing
Don't worry about loading speed and performance whilst A/B Testing, our Lightning Speed mode is always ON.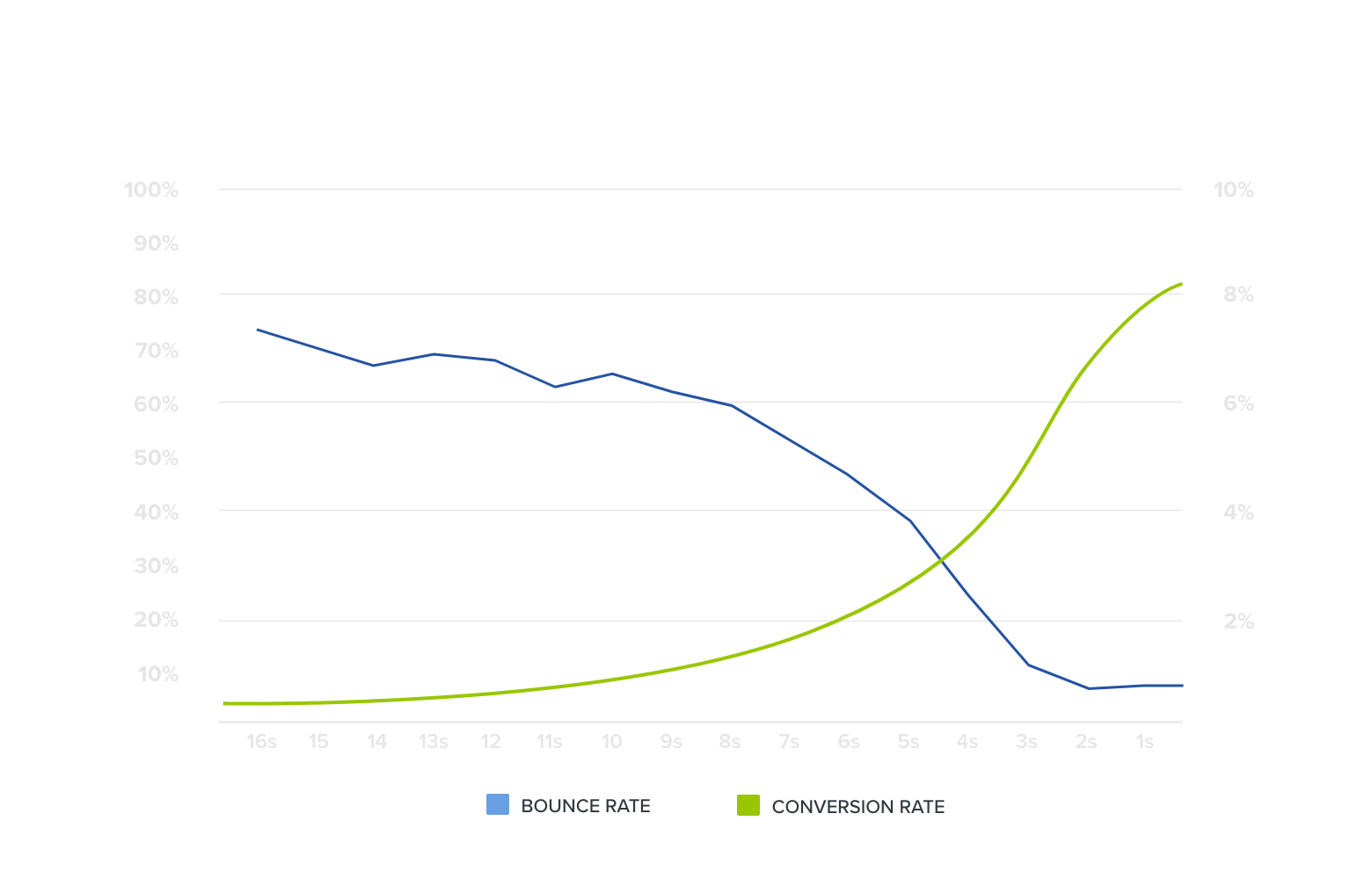 ZERO Flickering effect
Successful eCommerce businesses take loading speed seriously.
A/B testing can cause your page to load slowly, increasing your bounce rate, costing you valuable conversions and affecting your search engine ranking.
A/B Testing tools can cause a white page effect before loading the variation, known as A/B Testing Page Flickering.
What is A/B Testing Page Flickering?
A/B testing page flicker occurs when the original page (version "A") appears before the alternative version ("B") has replaced it. To prevent it from happening, you need to make sure your A/B testing tool loads your new page quickly.
When A/B testing tools are slow to load edited content, the original version of a page can appear in the form of Page Flicker or "FOOC" (Flash of Original Content).
Fastest Page Loading
For A/B Testing
VWO have published a benchmark of loading Speed on their home page. This is how we compare: Convertize is still 12.8x faster than VWO and 120x faster than AB Tasty.
The Lightning Mode developed by our Engineers make Convertize faster than other A/B testing tools. That means less flicker, higher rankings, and happier customers.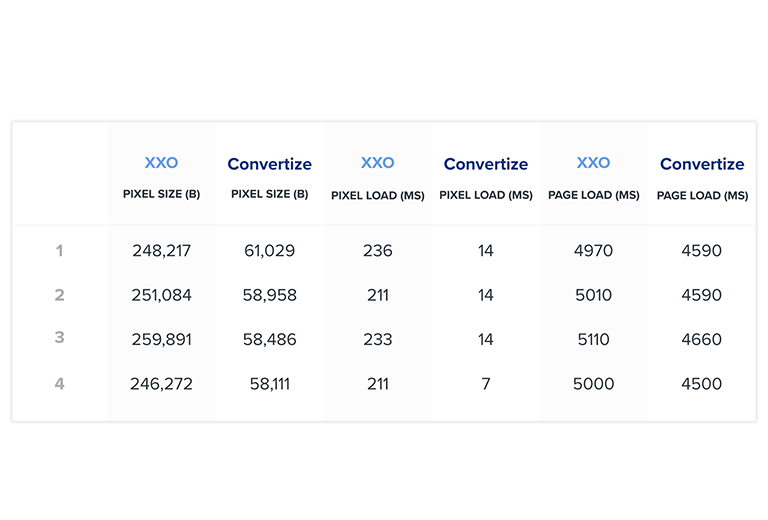 How Lightning Mode Removes Flicker
Our Lightning Mode is always ON and available with all plans. It makes our Javascript "Pixel" lighter and much faster than alternative software, including Optimizely and VWO.
Our pixel is also hosted with Amazon Web Services (AWS) to ensure 99.999999999% reliability and security.
A/B Testing In Lightning Mode

A seamless experience
While other providers seem to struggle with the Flickering effect (see AB Tasty with 1559ms), our team of innovative Engineers came up with 7 different ways to avoid page loading speed issues during testing:
Javascript
Server Architecture
HTTP File Transfers
Pixel Shrinking
Content Hiding
Asynchronous Tracking
Conversion Cookies
The creation of a Lightning Mode that is always ON makes Convertize the fastest A/B Testing tool, hence allowing you to offer a seamless experience.
Join happy teams and agencies already using Convertize

Ready to launch your first A/B test?
Our CRO experts are always available through live chat to assist you