Personalization
Use dynamic headlines to increase engagement whilst reducing your cost per click. Create a personalized user experience by displaying the location of your visitors.
Get closer to your customers
new
This SmartPlugin™ enables you to dynamically insert your visitors' geolocation into your website pages, allowing for the creation of personalized content to improve engagement with your products and services. All this can be achieved in a few simple clicks.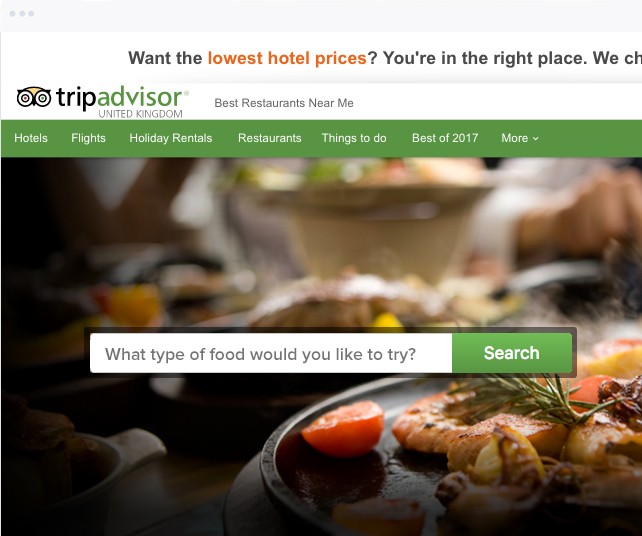 The best restaurant deals
in London
What is website personalization?
Website personalization is tailoring content to a specific user or group of users. Convertize has a set of SmartPlugins™ that enable you to easily personalize the content of your pages.
How do I implement the SmartPlugins™ on my website?
You can simply drag and drop your chosen SmartPlugin™ onto the page you want to optimise and follow the instructions. The process will take just a couple of minutes.
Is personalization suitable for all website types?
Personalization takes advantage of Social Cognition, which is the principle that people gravitate towards people, places and things that resemble themselves. Humans are biased towards characteristics that relate to themselves (also known as Implicit Egotism). When designing your website you can take advantage of this by tailoring the content to the individual user as much as possible.
What types of personalization can I implement?
You can display personalized content to your users based on their location or the link they arrived on your website from. This means they will see relevant content that matches either their location or, for example, the advert they clicked on before arriving on your website.
Join happy teams and agencies already using Convertize

Improve Customer Engagement & Increase Your Revenue
Try our 14-day free trial – no credit card required