Smart Notifications
Add Subtext, With
Website Notifications
The Smart Notifications Plugin lets you add persuasive information to any webpage. You can apply triggers like Social Proof, announce new features, or help visitors complete a sign-up form.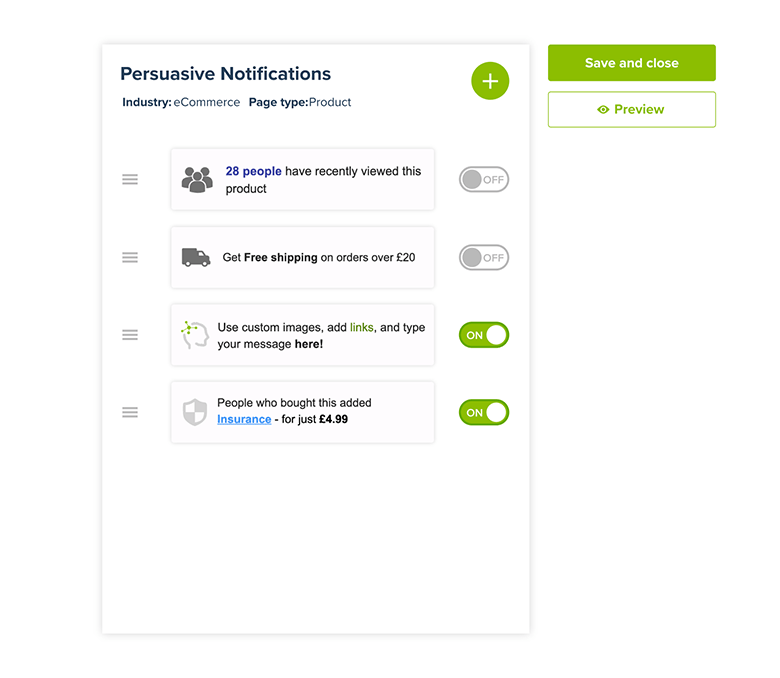 Smart Notifications Plugin
Grab Visitors Instantly
With Smart Notifications
The Smart Notifications Plugin makes it easy to add notifications to your webpages. Using the drag-and-drop SmartEditor, every member of your marketing team can create persuasive messages – without touching a line of code.
Increase your sales using psychological triggers like Social Proof and FOMO
Highlight new products or features from your Home page
Get more completed forms by adding helpful details to key pages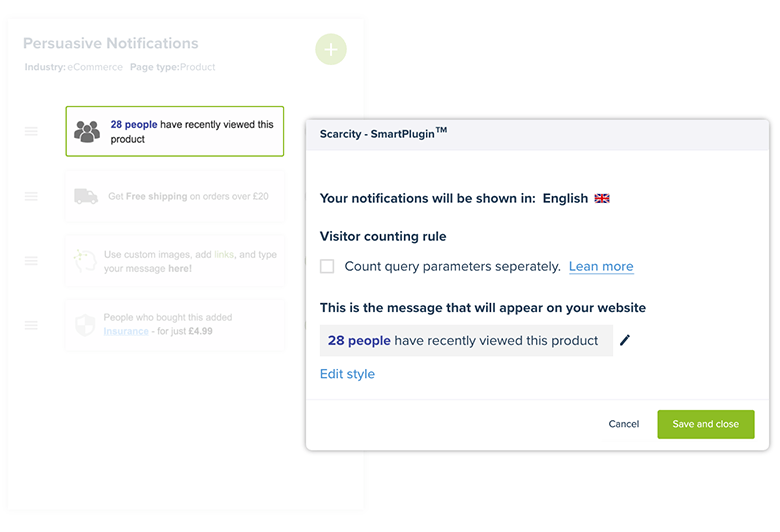 Smart Notifications Plugin
Get More Sales, With Psychological Triggers
Adding Social Proof notifications to your webpages has been shown to increase conversion rates by up to 15%. That means less money wasted on driving traffic to your pages.
The Smart Notifications Plugin goes beyond Social Proof, creating powerful effects like FOMO and urgency, so you get more sales from the same number of visitors.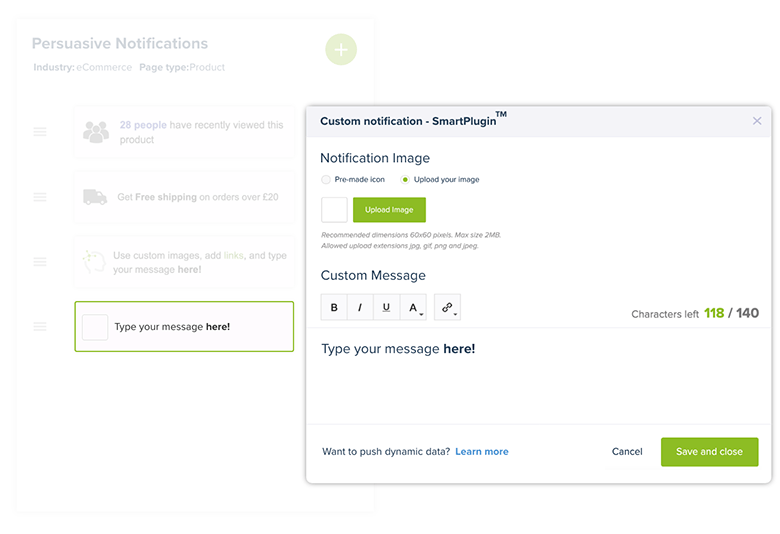 Smart Notifications Plugin
Add Upsells To Increase Average Order Values
Your chances of selling to an existing customer are over 300% higher than selling to a new lead.
Not only that, but upselling and cross-selling allows you to offer discounts – enhancing customer satisfaction and building loyalty.
Amazon attributes up to 35% of its total revenue to cross-selling. The Smart Notifications Plugin lets you tap into this extra revenue without touching a line of code.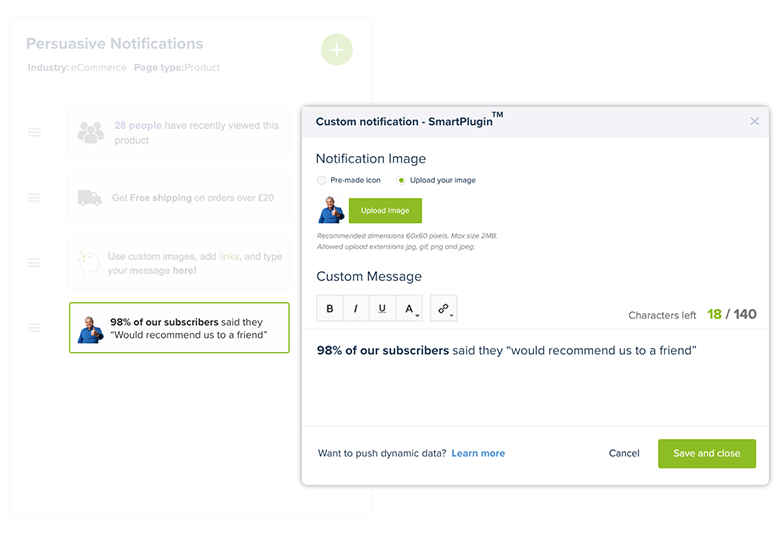 Smart Notifications Plugin
Use Website Notifications To Improve UX
Around 67% of your site's visitors will abandon your web forms if there is any kind of complication. A single UX problem could cost you more than half of your leads.
Smart Website notifications let you reach out to visitors on your Sign-up or Checkout Page, adding helpful tips, reassuring them that their information is secure, or giving contact information.
A/B Test Your Website Notifications
With Autopilot
The Autopilot manages your traffic whilst you run A/B tests, sending more of your visitors to the best-performing page version. That means you can try different website notifications and let Convertize optimize your conversions.
Users have seen conversion rate increases of 37% on some platforms with optimized website notifications.
Join happy teams and agencies already using Convertize

Ready to launch your first A/B test?
Convertize CRO experts are available to help you throughout your free trial